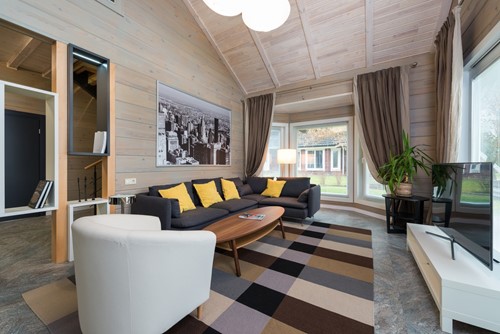 Furniture, fixtures and equipment (FF&E) interior design projects might seem as though they only involve choosing new items based on their style, color and other aesthetic elements. However, FF&E projects go beyond aesthetics in scope. In fact, interior designers working on FF&E projects should do significant research on textiles, materials and other components to ensure safety standards. Items chosen for these projects might need to meet certain requirements, such as industry standards, sustainability certification and federal regulations. The following are some examples of FF&E projects and the kinds of research involved.
Woodwork
When FF&E projects involve architectural woodwork, interior designers might need to check several factors before including a certain item. They might need to do research on the veneer cuts and lumber used to craft the item, as well as the finishes that are present on it. Interior designers might also look for information on whether the item was made in a lumber mill or made by a carpenter. They might also need to find out which kinds of substrates and laminate are on the item.
Flooring
For FF&E projects that involve flooring, interior designers might have to research a few different specifications to ensure the safety of floor coverings. These projects can include a wide range of flooring materials, such as carpeting, wood floors, stone floors, vinyl floors and tile floors. For carpeting, interior designers need to calculate the quantity of carpeting needed, so that it fits properly in a room and does not create tripping hazards. They might also need to determine how vitreous tile flooring is, which refers to the amount of water it absorbs. For wood, laminate and other flooring materials with smooth surfaces, interior designers might do Taber testing to determine its resistance to abrasion or wear and tear.
Window Coverings
Interior designers who are including window coverings in an FF&E project have a few factors to research. They'll need to understand the uses and characteristics of different window coverings, such as blinds and shades, in terms of industry standards, regulations, safety standards and more. When working with drapery or curtains, they might need to do research on fullness, pleat types and the amount of space they take up when opened fully, which is known as stack back.
Fabrics and Textiles
Interior designers often need to work with different fabrics and textiles for FF&E projects. Besides helping clients choose fabrics and textiles based on color and other design elements, they'll need to research certain specifications for these materials. These specifications might include an in-depth understanding of synthetic and natural fibers, as well as specialty fibers. Interior designers might also need to conduct tests on these materials, such as crocking resistance tests and abrasion resistance tests to determine their durability, safety and quality.
Wall Coverings
FF&E projects involving wall coverings might include paint, wallpaper, panels or fabric wall coverings. Interior designers might need to check different specifications depending on the wall covering they're working with. For example, they might need to research different paint or the materials used for upholstered wall panels. They might need to research resistance to cold and heat for these wall coverings as well.