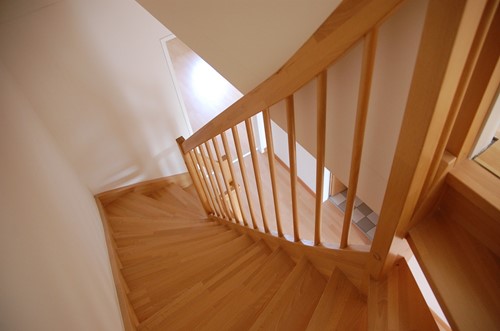 Working with the right tools can make all the difference. This can be said for any project, but when you're moving your home, equipping yourself with a few key items will make the process more efficient. Here are the essential tools to ease some of the labor on moving day:
Furniture Dolly
A furniture dolly is an excellent tool to have if you're going to be moving your own furniture in and out of your home and moving vehicles. A furniture dolly has a larger base than a hand truck and can support the weight of much larger objects. If you need help to move a heavy chair, use the furniture dolly to add wheels to the equation. You'll move more safely and more quickly.
Hand Truck
A hand truck is perfect for moving multiple moving boxes at once. You can also use it to stack small items on top of each other to transport them. A hand truck is simpler to maneuver than a dolly because of its smaller base. Use a hand truck to move multiple heavy boxes around tight corners or to and from the moving truck with ease.
Furniture Pads & Blankets
Have a set of basic furniture pads or blankets available to protect your furniture during the move. Blankets are extremely helpful for protecting the surfaces of your belongings from dirt or other damage. The insides of moving vehicles are often dusty and a blanket will keep your furniture clean underneath. Pads and blankets also protect against scratches on wood and tears in upholstery.
Furniture Sliders
Unfortunately, you're not done moving your furniture after it arrives at the new house. You still need to arrange furnishings to your liking. This process, while it rarely requires you to lift heavy objects, becomes much easier by using furniture sliders. Slip these under the feet or base of furniture items to help them glide smoothly over plush carpet. It will also prevent you from scratching hardwood floors.
Straps, Ropes & Bungees
Straps, ropes and bungee cords are all helpful for securing items during a move. Whether you're tying multiple objects together, ensuring furnishings stay upright in a moving vehicle or any other situation that calls for some extra security. Try using smaller bungee cords around things like end tables or filing cabinets to keep the drawers shut tightly.
Stair Roller
Not every move involves a flight of stairs, but if yours does, get a stair roller. You can attach this tool to your hand truck, dolly or other heavy objects to turn stair steps into a ramp. The roller covers the distance between each step and allows for smooth transport up and down with no crashing or risk of injury.
Moving can be very strenuous and complicated. While these tools can make the process easier, it's crucial to follow instructions and use proper safety protocol when moving heavy objects to and from your home.